Yowani Country Club is unique in Canberra, offering members and visitors a challenging 18 hole golf course, lawn bowling greens, motel unit accommodation, facilities for functions and conferences and a great restaurant. We'd love to see you at North Canberra's only traditional, member owned country club.
Paul Finkle
Head Golf Professional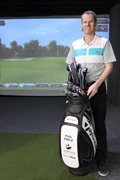 Paul coaches all levels from beginner to advanced. He explains instructions in an easy to understand manner that will create the best outcome. He believes in the philosophy 'Keep it Simple', preferring to work with a golfers natural style, rather than getting bogged down in unhelpful technical details. This approach has been very successful and resulted in many happy customers who have greatly improved their game.
Steve Cains
Assistant Professional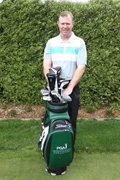 Steve brings a wealth of experience to Yowani, having taught many golfers of all levels and helping them to achieve their goals. Steve strives to make his golf lessons not just informative and beneficial to your game, but also fun, enjoyable experiences. Steve has a special interest in assisting golfers to improve their thought processes on the course to improve performance. Steve is ready, willing, able, and now available at Yowani to help improve YOUR golf!
Dave Sherlock
Teaching Professional
455 Northbourne Avenue, Lyneham, ACT 2602
Monday

Tuesday

Wednesday

Thursday

Friday

Saturday

Sunday

9:00am - 5:00pm

9:00am - 5:00pm

9:00am - 5:00pm

9:00am - 5:00pm

9:00am - 5:00pm

9:00am - 5:00pm

9:00am - 5:00pm